Grace VanderWaal Phone Number & WhatsApp & Email Address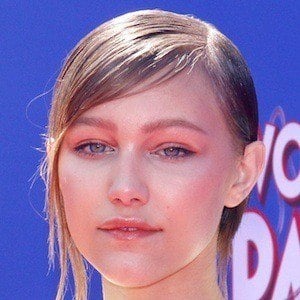 About
Singer and ukulele player who won season 11 of America's Got Talent in 2016. She first caught the judges' attention after she performed her original song "I Don't Know My Name" on the show.
Before Fame
She was three years old when she first started singing and she later began writing her own music at the age of 11. She had never sung in front of a large group of people before hitting the stage for America's Got Talent.
Trivia
She saved up her own money to purchase her first ukulele for her 11th birthday. She was inspired to take up the ukulele by a family friend and by Tyler Joseph.
Family Life
She was born to Tina and Dave VanderWaal. She has an older sister named Olivia and an older brother named Jakob.
Associated With
After her performance on America's Got Talent, Simon Cowell said she could be the next Taylor Swift.